Panel Changes and Upgrades
Main Panels, Fuse Panels & Circuits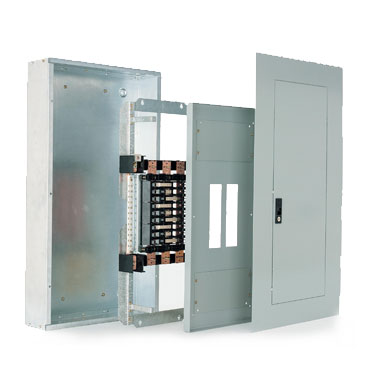 The main panel is where the primary power source is distributed to the branch circuits throughout the house or building. We can provide our electrical services to help with panel changes and upgrades.
Electrical Services Include
Service Upgrades
Meter Base Repairs
Meter Base Replacements
Service Mast Repairs
Replace Weather Head
New Grounding Systems
Whole House Surge Protection Devices
Label Household Circuits on Existing Panels
Sub Panels
Why Do You Need a Main Panel?
An electrical system needs a main panel to break up the power supply of 100 amps or larger down to branch circuits. Branch circuit requirements start at 15 amps and can go as large as required by the specific item and voltage.
Reasons for Upgrading Your Main Electrical System & Panel
Old main panels have limitations on available space to add circuits or they have fuses (some insurance carriers will not insure a property that has fuses). Some old panels have had circuits added and have maxed out (most old panels are maxed out when the original construction was completed). Many old panels are of inferior quality and simply stop working and need to be replaced.
An electric service upgrade is often recommended or required to increase the capacity of the existing electrical service.
Note: The power will be disconnected while the work is being completed and will be restored once the job is complete. In most cases we can complete the service/panel upgrade with minimal disruption to the incoming power.