Fan Installations
Ceiling Fans, Kitchen Ventilation Fans & Bathroom Exhaust Fans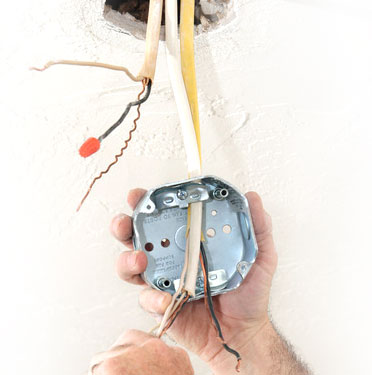 We provide many different fan installation services ranging from ceiling fans, kitchen ventilation fans and bathroom fans. If you're in need of our electrical services we can have our electricians install or repair any fan you have in your home.
Ceiling Fans
A major part of maintaining your home throughout the warm and cold seasons includes making important energy improvements. One way to reduce air conditioning expenses in the summer and circulate warm air in the winter is to have a professional electrician install ceiling fans in your home.
Allaround Electrics technicians will take all of the necessary precautions to make sure that your ceiling fan installation is done correctly.
Kitchen Ventilation Fans & Range Hoods
When you are cooking on the stovetop and you begin to see smoke rise and fill the kitchen, it's probably time to get your ventilation fan checked or have a better performing fan/hood installed.
The post-cleaning aftermath can lead to a kitchen full of nasty odors and contaminants that neither a range hood nor open windows will fully remove from the air. You can quickly eliminate them with a mounted ventilation fan.
Bathroom Exhaust Fans
A well-functioning exhaust fan in the bathroom not only removes odors, it rids the humidity that causes dangerous mold and mildew, preventing expensive repairs in the future.
When your bathroom exhaust fan is starting to run loudly, it's likely that dust and debris has accumulated in the fan itself. Proper installation in the beginning ensures the unit will run efficiently for its maximum lifetime.